Portrait

Gilbert BEILS
Michel DEBEVERE
L'ORIGINE DE L'ATHLETISME HALLUINOIS
Il est peut-être bon de revenir sur l'origine de l'athlétisme à Halluin par le biais d'une personne qu'aujourd'hui peu de membres du club ont connu mais qui, s'ils sont là aujourd'hui, le doivent à un certain nombre de personnes qui jour après jour, semaine après semaine, mois après mois et année après année, ont forgé le club qu'ils connaissent aujourd'hui.
La première apparition de l'athlétisme à Halluin devait se faire en 1941 sous l'occupation allemande pour bénéficier d'un goûter supplémentaire attribué aux jeunes faisant partie d'association, et pour l'athlétisme c'est le terrain de l'Abattoir qui devait servir de premier lieu de rendez-vous du premier sport olympique.
Pour ce mois de janvier, il était louable de mettre en avant l'un des fondateurs du club, Gilbert Beils alors qu'il s'occupait plus de basket que d'athlétisme et qui en 1953, avec l'aide de Monsieur Legall alors directeur de l'école du Molinel, décida de profiter de l'anneau de 400m en schiste noir du stade d'Halluin pour créer l'UH Athlétisme rattaché à l'Union Halluinoise sur la piste du stade Wancquet, bien plus attirante que la piste Tourquennoise qui ne comptait que 365m avec une dénivellation de 60cms peu propice aux performances de l'époque. La section prit effet officiellement le 29 avril 1954 avec des personnalités comme Hildevert Wancquet dont le stade porte toujours à ce jour le nom. Gilbert débaucha quelques basketteurs et les emmena vers la piste. Il devait s'occuper de tout ce beau monde comprenant des coureurs de 100m et sauteurs en longueur comme Hubert Duitchaever ou Julien Lanoo, des coureurs de demi-fond comme Alexandre Faidherbe, des lanceurs de javelot et de poids comme Martial Leveugle, de décathloniens comme André Rampelberghe ou Henri-Jean Gevaert, de 800m comme Michel Rampelberghe, des frères Levebvre coureurs de demi-fond Bernard, Jean-Claude, Christian et Eloi et un tout jeune espoir Jean-Marie Gevaert dont il devait de suite repérer les bonnes aptitudes au demi-fond, discipline qui donna la ligne de conduite du club Halluinois. Venant du basket, Gilbert devait s'informer auprès des entraîneurs de la ligue des Flandres de l'époque (Nord / Pas de Calais / Somme) pour amener le jeune Jean-Marie Gevaert à la plénitude de ses capacités sans vraiment de succès, chacun appliquant sa propre expérience d'athlète. Grand globe-trotter dans l'infini en compagnie de son ami Michel Debevère, dont nous reviendrons plus tard, il se déplaça à Budapest afin d'observer la préparation de l'icône de l'athlétisme de l'époque, Emile Zatopek, champion Olympique, il devait en revenir avec des idées plus précises sur la préparation qui amenèrent le jeune Gevaert au titre de champion de France junior du 3000m. Gilbert, aujourd'hui disparu, tout comme Michel auront marqué leur époque au club Halluinois dont il firent découvrir à beaucoup de jeunes des horizons lointains avec un bon nombre de déplacements à l'étranger, Yverdon, Epson, Bruxelles, compétitions en Hollande et en Allemagne que peu de jeunes, à l'époque, pouvaient se permettre.
News archives
Réseaux Sociaux

Lien officiel ahvl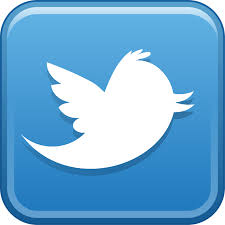 https://twitter.com/athlehalluinvl

ahvl Marche Nordique
Historique des Foulées
To contact us
Preferences
---
Connect again :
[ Lost your password ?
]
---
84 members
Connected :
(nobody)
Visits
1422638 visitors
19 visitors online
Ask for a new password.
Password lost ?


Just fill in the email you gave at registration.

You will receive a mail with the procedure to follow.